This is a submission for Buddy Up Jam: Winter 2022
Under Growth is a 2D puzzle game involving a small tree named Bob.
Bob needs tasty water to grow.
So that's what we're gonna do the entire game!
Guide the Roots (or rather, Bob's roots) to tasty water!
The roots move in unison, so you have to think about every move.
I don't know what's left to write really.
Let's just end it with this famous quote by a Chinese philosopher:
"Stay hydrated, I guess."
-Sun Tzu, probably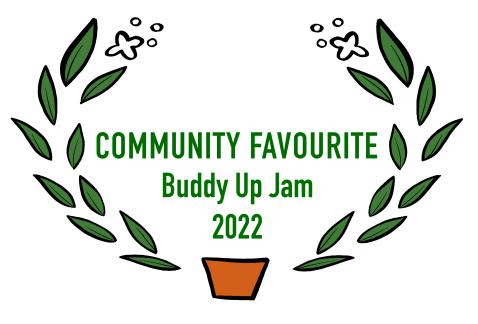 —– Credits —–
Code
Setzor
https://setzor.itch.io/
Game Design
MegaProgramGuy
https://megaprogramguy.itch.io/
Music
Discourse
https://skarina.itch.io/
Sound Design
Matthew Kase
http://instagram.com/mk.game.audio
https://mkgamemusic.itch.io/
Visual
muhamadmentari
https://muhamadmentari.com/
https://muhamadmentari.itch.io/