Astaga! Ada penjahat yang lagi kabur! Anda sebagai operator, kalian harus membantu petugas yang berada dilapangan. Anda sudah siap? Mantabs! Siapkan kesabaran mental anda!
Trailer
Gameplay
Peraturan Permainan
Anda menang jika salah satu mobil polisi menangkap mobil merah (penjahat)
Anda kalah jika mobil polisi saling tabrak
Mobil polisi akan mengikuti arah jalan, sedangkan mobil merah tidak
Shortcut:
Space: Play / Pause / Next Level / Retry
Permainan ini dibuat dalam rangka IGSI Gamejam 2022 dengan tema "You Control The Environment, Not The Player". Dan… jeng jeng jeng!
Game ini terpilih menjadi "Best Fun Game Winners". Thank you buat semua yg terlibat! Sebenernya mao ngasih padi2an sih tapi sementara ini dulu lah yak wkwkwk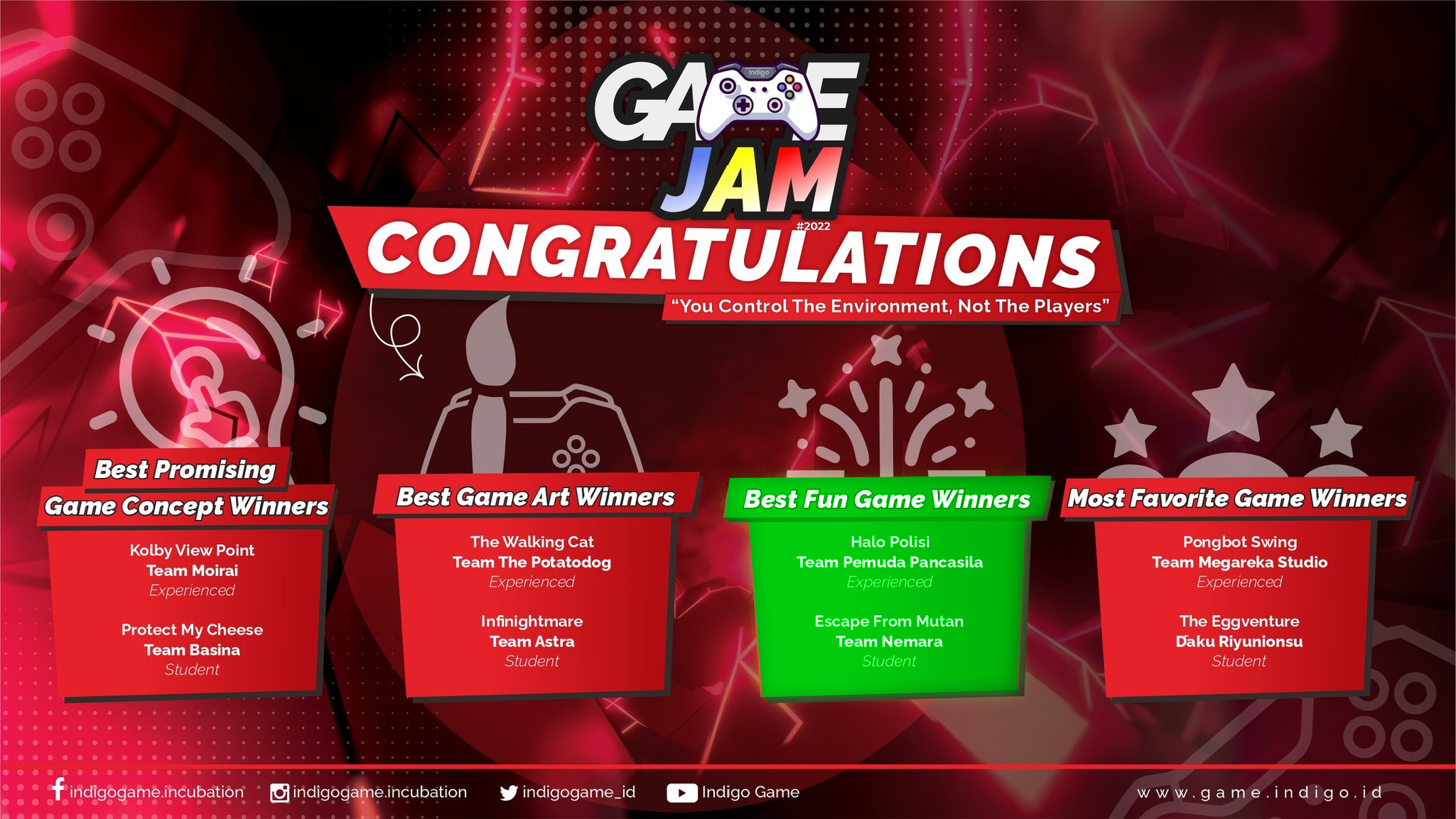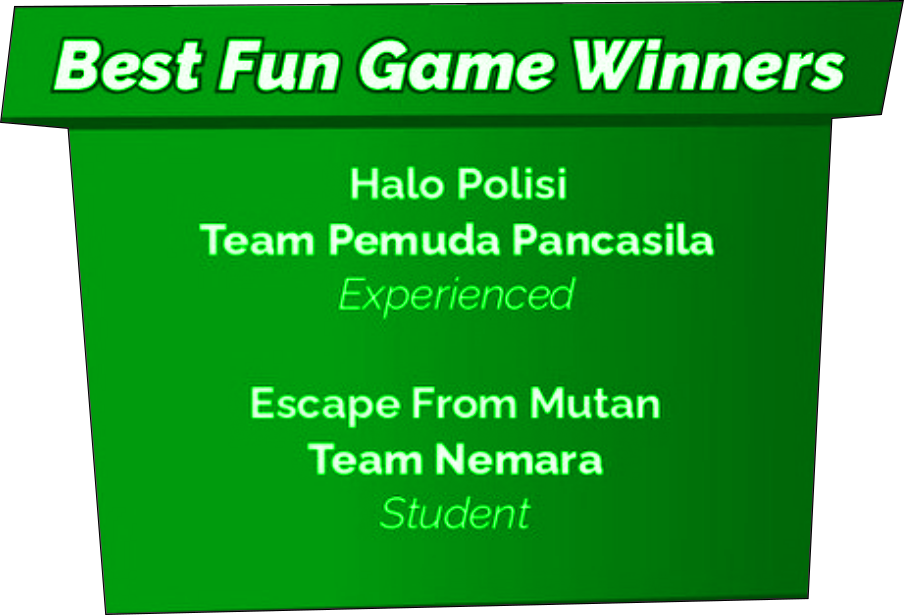 Anggota
Credit
Private Eye by Kevin MacLeod Link: https://incompetech.filmmusic.io/song/4240-private-eye License: https://filmmusic.io/standard-license
Rollin At 5 by Kevin MacLeod Link: https://incompetech.filmmusic.io/song/5000-rollin-at-5 License: https://filmmusic.io/standard-license
Radio Polisi by Top World Info
Police Siren by MultiMax2121
https://freesound.org/people/MultiMax2121/sounds/156869/
Police and Emergency Vehicle Sirens by guitarguy1985
https://freesound.org/people/guitarguy1985/sounds/70938/
Tim: Pemuda Pancasila 💪